Hey SheerBeauty blog readers :) My name is Chantelle and I'm an events & lifestyle blogger for Side-Notes and my personal blog, Chantelle.Simone.

Being a girl that's always on the go, I took a trip to MAC cosmetics to find a simple way of adding a little *special something* to my otherwise Plain Jane lip care routine.

Enjoy!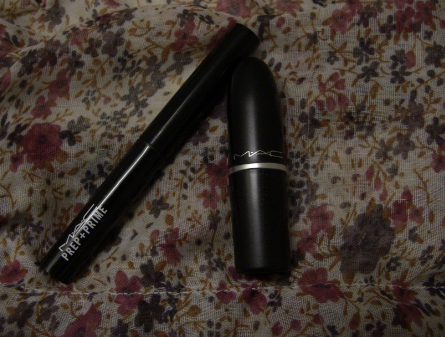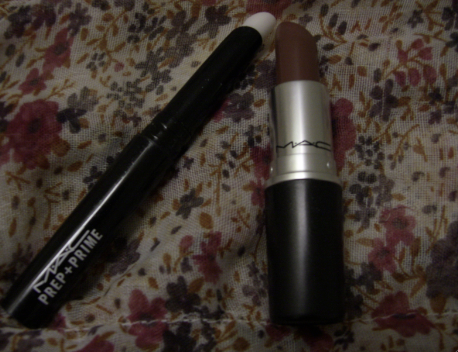 MAC "Touch" in Lustre Lipstick
I was looking for the perfect nude lipstick being a darker skin complexion. Something that would go on elegantly and not look ashy. I was a little skeptical at first, but this lipstick is perfect!
The lipstick goes on smoothly; a peachy cinnamon, works perfectly as an everyday lipstick. Taking you from school, work, or even a night out I can see this as my go to colour.
If you're looking for a safe way to slowly introduce yourself to lipstick without being too bold, this is the choice for you.
Note: For for a more noticeable, intense look, you'll have to apply approx. 4 layers for it to be more prominent on darker skin complexions.
MAC Prep + Prime Lip Primer
The secret to flawless looking lips? It all starts with a great base.
Mac's "Prep + Prime" lip primer goes on clear, making lip colour appear more smooth reducing that awful look of lip creases.
It's also small and compact, perfect for slipping into a small purse or wrislet on the go!
If you're planning to use it everyday (like I am haha!) prepare to replenish your stock often. At about $18 a tube this is a product that exceeds expectations.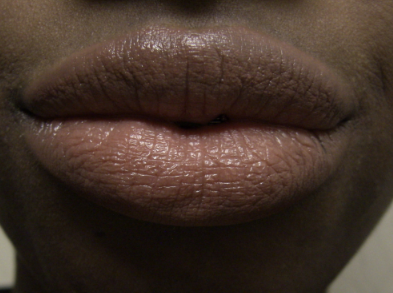 Follow Chantelle @
If you would like to do a guest post for Sheer Beauty Blog email me at