Recently I was reading Seventeen Magazine August issue and they had some great products that may help oily skin so here are some products that they suggest that I like or want to try.
Formula 10.0.6 No Time to Shine oil - Absorbing Mud Mask
This i haven't tried but I want to, this product draws out grease so you wont get pimples. Sold at Walmart.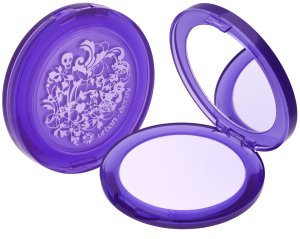 Urban Decay De-Slick Mattifying Powder
Apply this after foundation it an oil absorbing powder and works well for every skin tone. Sold at Sephora.
Boscia Green Tea Blotting Linens Limited Edition
This is great for on the go. I always buy clean and clean blotting sheets but I want to give this one a try it's only 10 dollars and it comes with 100 sheets which is more sheets then clean and clear blotting sheets. Sold at Sephora.
H20 Face Oasis Shine Neutralizing Gel
This product is to help with shine on your face and its great for when you are active you just apply a bit to stop shine before workouts ect. I don't know where is Canada they sell this but I have been reading good things about this so I'm gonna try and find out if they sell this here. Sold at Ulta Store (US)